The latest news & updates about Julie, plus photos and logos for publication. If you would like to inquire about an interview with Julie, or need additional content, please use the form below to contact Julie's press team.
Julie Goodnight established a connection with horses at a young age, and after a successful run as a youth rider on jumping horses,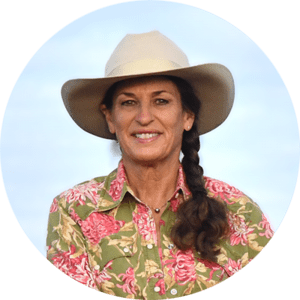 she galloped her way through college riding race horses. For nearly four decades, she's been at home in the Colorado Rockies, pursuing wilderness sports and riding cow-horses.
Founding her training business in 1985, Julie's reputation as a horse trainer grew far and wide. In 2008, she began producing Horse Master with Julie Goodnight, a popular how-to horse training series that aired weekly for more than a decade, with 260 episodes.
She now travels the world to produce compelling horse TV, and educates horse owners everywhere through her online training programs at JulieGoodnight.com/Academy
Growing up in the '60s on a small horse farm in central Florida, Julie had a connection with horses from a young age. Little did she know that her childhood affinity would blossom into a remarkable career with horses. Now an internationally renowned trainer and clinician, Julie is a rarity in that she has ridden and trained extensively in multiple disciplines, both English and western, working with multiple breeds. Her focus is on classical horsemanship and developing the horse and rider's relationship.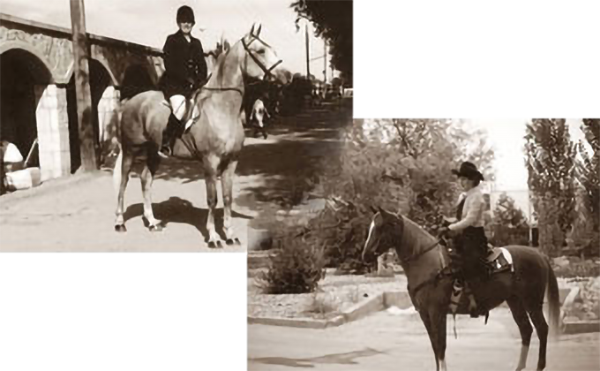 Following a successful run as a youth rider on jumping horses, Goodnight headed west to fulfill her dreams of skiing, mountain climbing and white-water paddling. She galloped her way through college on the backs of Thoroughbred race horses, graduating from the University of New Mexico with Magna Cum Laude distinction. After graduation, Julie move to southern Colorado, where she started her horse training business in 1985.
It wasn't long before Goodnight was known for having a special touch with horses and a gift for teaching people. Her reputation grew, and she began traveling the world to share her unique approach to horse training.
In 2008, Julie began producing the popular TV series, Horse Master with Julie Goodnight, a how-to horse training series that aired weekly on RFD-TV for eleven years. After producing and starring in 260 episodes, Julie has now set her sights on sharing the magical world of horses with a broader audience, through 2Horse Productions, an equine, nature and adventure lifestyle production company.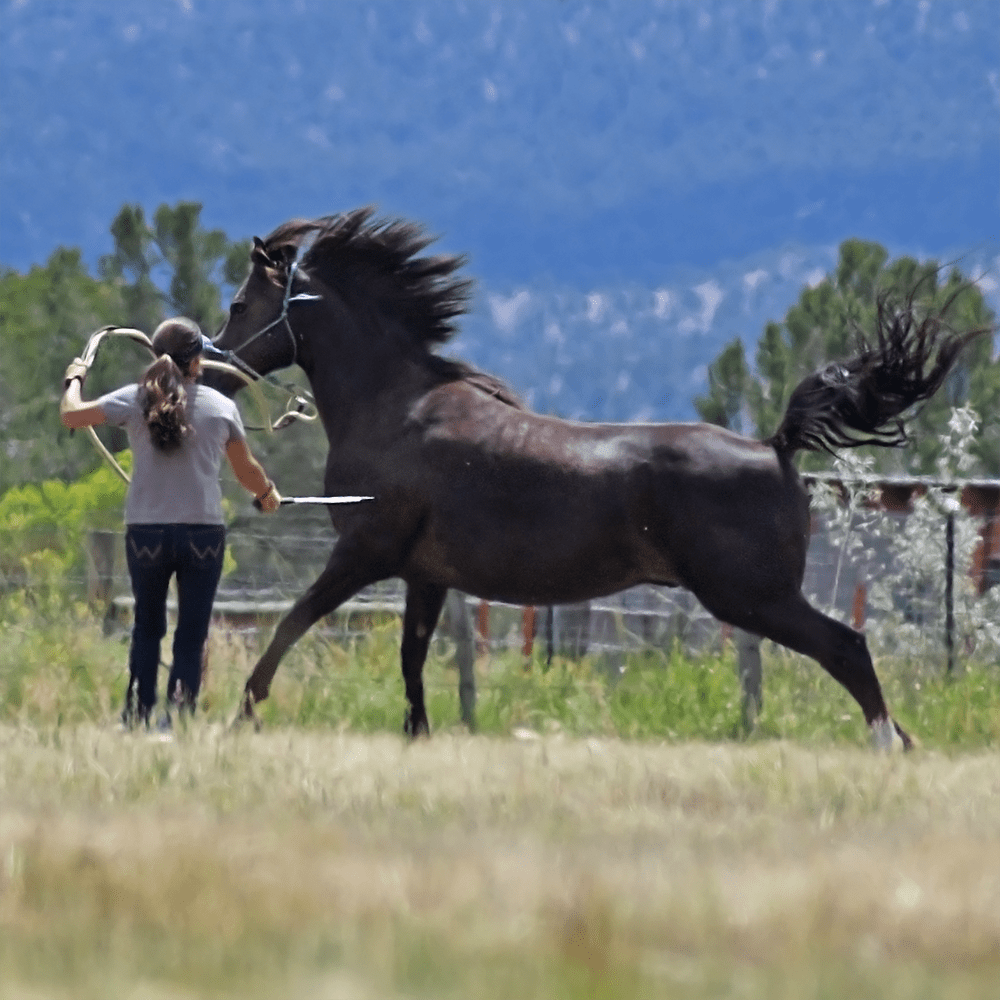 Julie is a member of the prestigious Horse & Rider team, and she offers guidance to horse enthusiasts in articles and through clinics and appearances worldwide. Goodnight is a frequent contributor to top horse publications such as Horse & Rider and Horse Illustrated, and the author of a syndicated column reaching more than 20 regional horse publications monthly. She also produces a monthly audio podcast on horse training, offers online educational programs and her On-Demand Videos are among the top go-to training tools for horse owners everywhere.
Goodnight travels both domestically and internationally to teach horsemanship and she was named Exceptional Equestrian Educator by Equine Affaire – one of only three such awards ever given. Goodnight is Spokesperson for the Certified Horsemanship Association, an organization focused on promoting safety and excellence in horsemanship, and she holds their highest level of certification, Master Clinic Instructor.
Goodnight and her husband, Rich Moorhead, a ski-industry professional, reside near Salida, Colorado. In their spare time, they enjoy skiing, boating and riding cow horses.
Julie Goodnight is best known for her show, "Horse Master," and for her no-nonsense training for riders of all disciplines. Her methods are grounded in natural horsemanship, classical riding, and understanding horse behavior. She teaches at clinics and expos everywhere and offers online education, how-to DVDs, and her own tack and training tools at JulieGoodnight.com. Please welcome, Julie Goodnight.
Goodnight
Riding & Demo Photos
Goodnight is known for her informative and entertaining horse demonstrations and clinics, as well as her compelling lectures and inspiring keynote speeches. She is extremely popular with expo attendees because of her clear, practical, no-nonsense—yet humorous—presentations. With her popular TV show and her expansive social media presence, Goodnight brings a lot of marketing power to the table.
Expo Producers |
Choose from fresh and fun clinic and seminar topics, and get all the details about booking Julie—plus, find out how we will advertise for YOU.