to Make My Horse Life Easier
ShowSheen® Hair Polish & Detangler for horses was first introduced back in 1974. I was a horse-crazy teenager back then, living and breathing for the next horse show—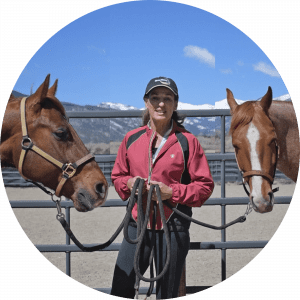 and I may have purchased one of the very first bottles of ShowSheen® to hit the shelves. To me, ShowSheen® was a total game-changer.
As a kid, I thought ShowSheen® was magic—a secret weapon that gave me an advantage at horse shows! Now I know that there was no magic involved.
ShowSheen® was formulated by hair care professionals and it's enriched with pro-vitamins and silk proteins to nourish and strengthen the hair.
ShowSheen® has been clinically proven to improve detangling, smooth the hair, reduce hair breakage, and repel dirt.
Although I'm no longer competing, I still need my horses to look good for photo shoots, clinics and public training demonstrations. I use ShowSheen® to keep my horse's manes and tails fuller, to bring out the highlights in their coat color, to increase the muscle definition, and most importantly, to make my horse life easier!
ShowSheen Videos from Absorbine