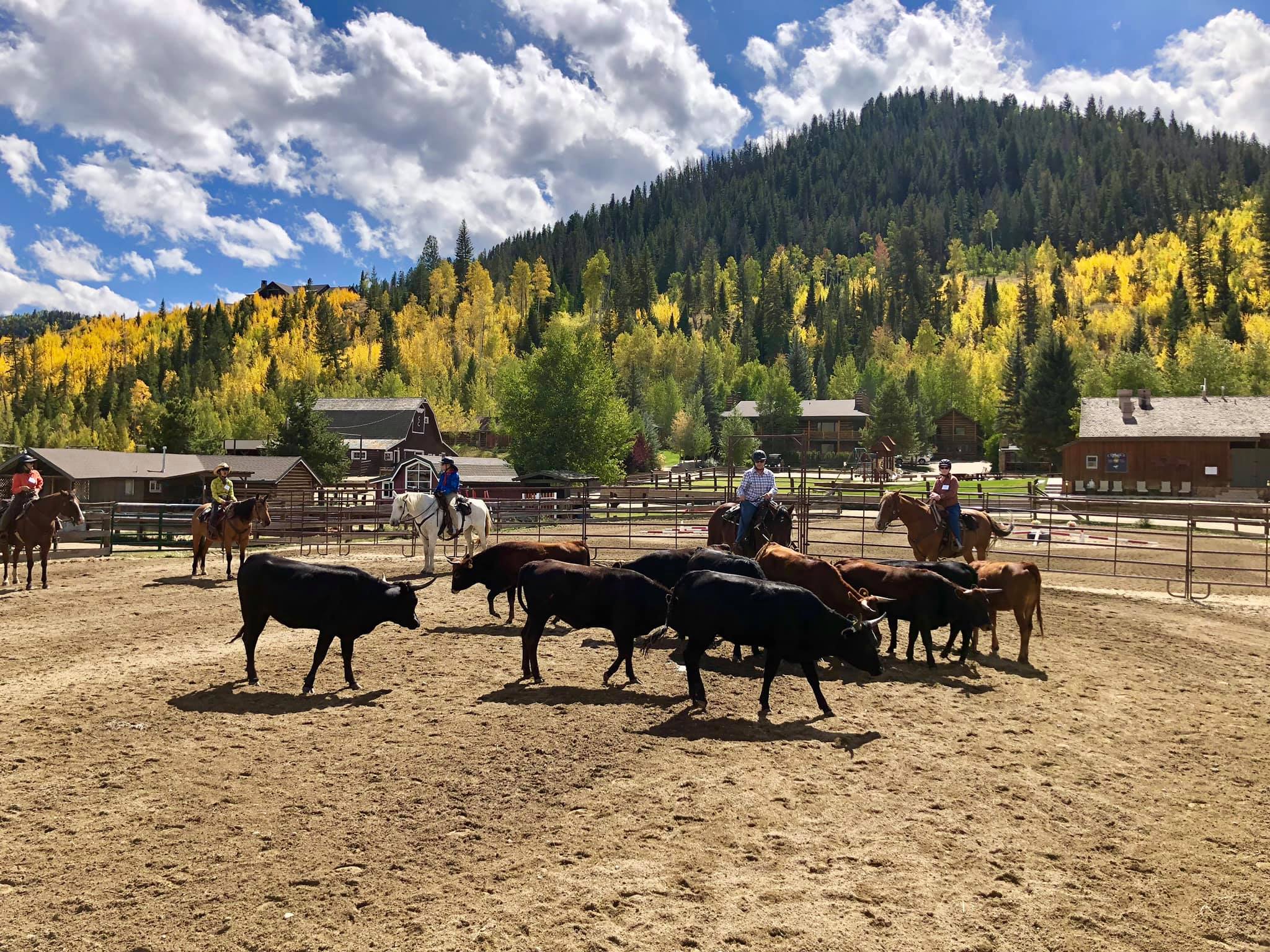 Ranch Riding Adventure
Join us for an amazing Ranch Riding Adventure with Julie Goodnight and her team of trainers! Take advantage of world-class accommodations with programming and riding included.
This amazing weekend kicks off with Horses and Happy Hour – your opportunity to get to know Julie Goodnight and her crew, socialize with other like-minded participants, and meet the magnificent herd of 200 horses.
Each day begins with Cowboy/girl Coffee followed by a hearty ranch breakfast to fuel you for your adventurous day! After meeting up with your riding group you will begin your rotation through four daily riding sessions. Before lunch, you can explore a guided trail ride with your horse and wrangler. A delicious and filling poolside lunch is next, followed by additional riding sessions in the afternoon. The program also incorporates trail obstacle courses and horsemanship clinics with Julie Goodnight in the indoor or outdoor arena.
Lessons learned:
Improved riding skills
The principles of working with cattle from horseback, with an emphasis on safety
Balancing in the saddle, effective cueing with light aids
 A deeper understanding of horse behaviorBy the end of the weekend, your horsemanship skills and confidence will be sharply honed, and you will have met and made new friends for a lifetime. You will be re-energized in a way that can only happen in the presence of horses and the majestic Rocky Mountains! On Monday morning you will enjoy your final ride before saying goodbye until next year.